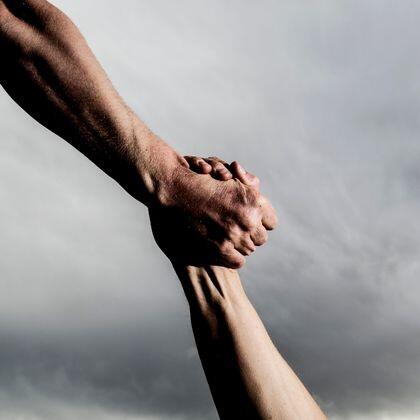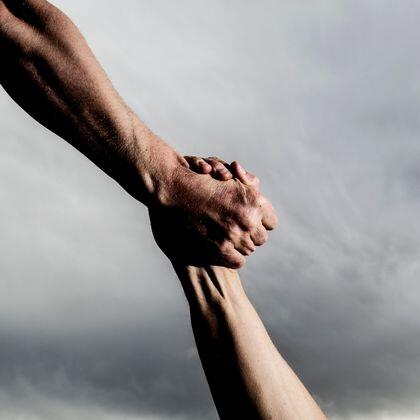 A Hand Up Over A Hand Out
OUR VISION
America can be a shining example to the world. We can accomplish this first and foremost, by taking care of our own populace.
A HAND UP OVER A HAND OUT
Our mission is to be the first philanthropic organization funded for and by the people in a pay-it-forward approach which could one day span the globe. Our goal is for all of us to be cared for and thrive like never before.
HOW YOU CAN HELP
To discover how to support us, click on the button below or go to the Help Us tab at the top of the page.
WHO WE ARE
The Peoples Club is a philanthropic organization who teaches personal responsibility, self-reliance and a "service-to-others" path for humanity to individuals, groups and families.

With our "Hand up over a hand out" plan and your support, we can ensure all Americans have access to the 5 basics in life; food, water, shelter, clothing and energy, and provide financial support to those that require it.
The Peoples Club is a 501c3 charity. Your donation of just $1 a month, when combined with a mere 1% of Americans funding their own club could generate $3 Million a month. What a positive impact that could make!
Nothing to date has truly served we the people, because WE the people did not have one voice, one group or one vision-we were all divided. Focusing on what unites us all seems such a simple concept, yet is a truly revolutionary idea which can and will restore the balance on this planet.
The Peoples Club is becoming the voice of the people and support for the people-a vehicle that is all for one and one for all. Until all voices are heard there can be no true solutions. We have formed TPC Communal Gatherings; Home of solution-oriented groups where everyone's voice is equally weighted-one man or woman, one vote. Members work towards personal empowerment and self-reliance, taking personal responsibility in our lives and participate in conscious conversations, forming creative solutions to our world's challenges. Come visit our Communal Gatherings site to learn more, join the team and be the change!
THInk Different Communal Gatherings
We endeavor to improve quality of life in all aspects-to a balanced and fair society, based on need not greed, caring and sharing and being cooperative not comparative or competitive.
Come be a part is his-story and her-story in the making.
Our story is going to be EPIC.